Techinvention is Strategic advisory and Technology providing firm which is focused exclusively on the capacity building of Vaccines and Biologicals for the developing world.
Techinvention has enabled quite a few successful outcomes of capacity building projects from Concept stage to Commercial Manufacture. The Projects have encompassed all 3 models of : a) Forward Integration b) Backward Integration and c) Hybrid Concept.
We are currently working on a platform technology that will render a vaccine for COVID-19 effective and affordable along with an engineering solution that can enable set up of a manufacturing facility that's compliant and affordable.
Using this concept, other essential recombinant vaccines can also be manufactured in the same facility on a campaign basis. This approach enables capacity building for pandemic preparedness as well as indigenous manufacture of specific vaccines in the EPI for the developing world and particularly Africa.
Visit their website here www.techinvention.biz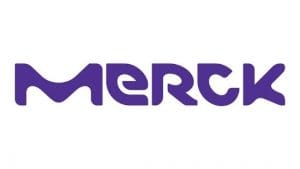 We are Merck, a vibrant science and technology company. Science is at the heart of everything we do. It drives the discoveries we make and the technologies we create.
Healthcare, Life Science and Performance Materials are our core businesses. In all three sectors, we offer specialized and high-quality products.
For more than 350 years, we have been pushing the boundaries of possibility. Thanks to the constant curiosity of more than 7,200 R&D professionals, we are discovering and developing technologies that can change the landscape of entire industries. We partner with those who share our passion. Our clear goal is to achieve progress for patients, customers and society as a whole. This is what we work for every day.
Our purpose is to solve the toughest problems in life science by collaborating with the global scientific community – and through that, we aim to accelerate access to better health for people everywhere.
From small start-up laboratories, to the largest manufacturers, we provide scientists and engineers with best-in-class lab materials, technologies and services. With the 2015 combination of Millipore and Sigma-Aldrich, we now have a broad portfolio of 300,000 products, an expanded global footprint and an industry-leading eCommerce platform.
Vaccine manufacturing can have tremendous challenges. From early phase development, to large scale production, our process development engineers, regulatory experts and comprehensive portfolio of products and services can help manufacturers meet their process goals.
Visit their website here www.merckgroup.com