World's first fully liquid vaccine to be locally manufactured by CT-based Biovac
19 NOVEMBER 2020, Cape Town-based bio-pharmaceutical company has begun local manufacturing of global pharmaceutical company, Sanofi Pasteur's six-in-one paediatric hexavalent vaccine, Hexaxim. This is the world's first fully liquid vaccine. It was introduced in South Africa in 2015 where Biovac was labelling and packaging the vaccine. It has now been approved by the South African Health Products Regulatory Authority (SAHPRA) for manufacturing under sterile conditions. Read more at www.news24.com
Africa: The Scramble for the Covid-19 Vaccine – Africa Must Act Now
29 AUGUST 2020, Africans must be involved in vaccine trials, and prepare now for day one of the vaccine availability. In an ideal world, communities should not be mere spectators but co-architects of health decisions impacting their well-being. Concerns around vaccine trials should be addressed and researchers should prioritize community engagement. What then does a vaccine trial mean to communities? Why should they care? Specifically, what must African governments do? As we anxiously wait for the COVID-19 pandemic to be controlled, let's start with understanding herd immunity and why vaccines are critical. Simply put, herd immunity is when a large number of people in the community is infected and therefore immune to a disease, in this case COVID-19. Read more at www.allafrica.com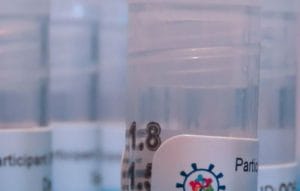 South Africa could be first in region to produce Covid-19 vaccine
---
COVID-19 VACCINE TRIAL AT GROOTE SCHUUR TO BE ROLLED OUT NEXT WEEK
23 July 2020, CAPE TOWN – South Africa's COVID-19 vaccine trial will be rolled out in the Western Cape by next week. Over 700 volunteers have so far been screened to participate in the randomized vaccine efficacy study. Read more at www.ewn.co.za
---
African Union aims to scale up COVID-19 vaccine clinical trials
10 July 2020, NAIROBI — Currently there is only one clinical trial of a COVID-19 vaccine candidate in sub-Saharan Africa, taking place in South Africa. But the African Union and World Health Organization, among others, are hoping that the number of clinical trials will increase across the continent to ensure that any successful vaccines that come to market will actually work for African populations and that they will be accessible to people across the continent. Read more at www.devex.com
---
HIV raises the risk of death from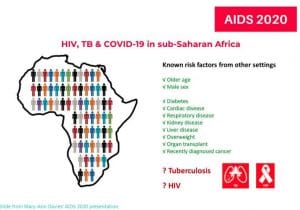 COVID-19 in South Africa's Western Cape
8 July 2020, HIV raises the risk of death from COVID-19 in South Africa's Western Cape province and around eight percent of deaths from COVID-19 in the province are attributable to HIV, Dr Mary-Ann Davies of the Western Cape Health Department told the 23rd International AIDS Conference (AIDS 2020: Virtual) today. Read more at www.aidsmap.com
---
Push for Local Vaccine Production as race for COVID-19 antidote continues
6th July 2020, Cape Town/South Africa – The World is facing an unprecedented health challenge that has seen the loss of over 500,000 in just 7 months. The novel 2019 Corona Virus Disease (COVID-19) was first reported on 31st December 2019 and declared a global pandemic a month later by the World Health Organization on 30th March 2020. The first case in Africa, which has since reported over 350,000 cases, was reported 14th February 2020 in Egypt.
Press-Release_AVMI_Push-for-Local-Vaccine-Production-06072020-1

---
Global collaboration to accelerate new COVID-19 health technologies
24 April 2020, Global health actors, private sector partners and other stakeholders are launching a landmark collaboration to accelerate the development, production and equitable global access to new COVID-19 essential health technologies. View press release below. Read more at WHO.int.
---
The COVID-19 vaccine development landscape.
The genetic sequence of SARS-CoV-2, the coronavirus that causes COVID-19, was published on 11 January 2020, triggering intense global R&D activity to develop a vaccine against the disease. The scale of the humanitarian and economic impact of the COVID-19 pandemic is driving evaluation of next-generation vaccine technology platforms through novel paradigms to accelerate development, and the first COVID-19 vaccine candidate entered human clinical testing with unprecedented rapidity on 16 March 2020. The Coalition for Epidemic Preparedness Innovations (CEPI) is working with global health authorities and vaccine developers to support the development of vaccines against COVID-19. Read more at Nature.com
---
If a coronavirus vaccine arrives, can the world make enough?
Researchers warn production constraints and hoarding could limit SARS-CoV-2 vaccine supplies.
As the world searches for a way to end the coronavirus pandemic, the race is on to find and produce a vaccine. Some optimistic forecasts suggest that one could be available in 12–18 months — but researchers are already warning that it might not be physically possible to make enough vaccine for everyone, and that rich countries might hoard supplies. The production facilities needed will depend on which kind of vaccine turns out to work best. Some researchers say governments and private funders should give vaccine manufacturers money to ramp up their production capacity in advance, even if these facilities are never used. Although money has been pledged to help with this, the promises fall short of the billions of dollars that public-health experts say is needed. Read more at Nature.com
---
COVID-19 cases top 10 000 in Africa
Brazzaville/ Cairo, 7 April 2020 – The number of confirmed COVID-19 cases in Africa has risen to more than 10 000 and caused more than 500 deaths. While the virus was slow to reach the continent compared to other parts of the world, infection has grown exponentially in recent weeks and continues to spread.
Reaching the continent through travellers returning from hotspots in Asia, Europe and the United States, Africa's first COVID-19 case was recorded in Egypt on 14 February. Since then a total of 52 countries have reported cases. Initially, mainly confined to capital cities, a significant number of countries in Africa are now reporting cases in multiple provinces. Read more at AFRO.WHO.int
---
WHO Director-General calls on G20 to Fight, Unite, and Ignite against COVID-19
Dr Tedros Adhanom Ghebreyesus, Director-General of the World Health Organization, addressed Heads of State at today's extraordinary G20 Leaders' Summit focused on COVID-19. He told them, "You have come together to confront the defining health crisis of our time: We are at war with a virus that threatens to tear us apart – if we let it." He welcomed the G20's initiative to find joint solutions and work together. Read more at WHO.int
---
DCVMN International welcomes newly formed Executive Committee 2020-23
Geneva, 02 January 2020 – At its 20th Annual General Meeting held in Rio, on October 22nd 2019, the Developing Countries Vaccine Manufacturers Network international members elected, among its nominated membership, the new Executive Committee members, who volunteer their time and expertise to ensure the success of the Network.
We are pleased to announce the new Executive Committee, composed of seven voting members including Sai Prasad, from Bharat Biotech, India; Patrick Tippoo, from Biovac, South Africa; Tiago Rocca, from Butantan, Brazil; Lingjiang Yang, from CNBG, China; Fernando Lobos, from Sinergium, Argentina; Weidan (Wendy) Huang, from Innovax, China and Adriansjah Azhari, from Biofarma, Indonesia. Read more at DCVMN.org
---
Africa Wants to Manufacture Its Own Vaccines
Vaccinations save lives, but African countries almost always have to import the necessary serums. Now some governments are talking about producing vaccines locally – but it's not that simple.
Africa's dilemma is clearly illustrated by two sets of statistics: Almost 17 percent of the world's population live on the continent – but it produces less than 1 percent of all the world's vaccines. And every year African governments spend millions on importing them. Read more at All Africa.com